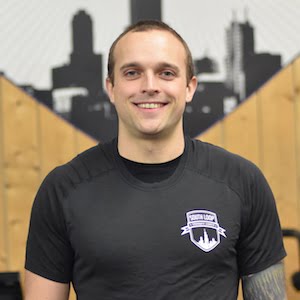 Todd Nief
Owner, Director of Training, Lead Coach
I have found strength & conditioning to be an incredible framework for constant self-improvement. Not only can you change what your body looks like and push yourself to compete at levels you never thought possible, but you can truly undertake the journey of mastery. I went to school for chemical engineering, but found my work coaching and working with people to be far more fulfilling.
Not everyone has the talent to be a top-tier athlete, but everyone has the potential to be a top performer relative to their individual goals. I'm passionate about always learning and experimenting, and I want to take what I have learned to help people find out what they are capable of.
I have worked with athletes looking to compete at the highest levels. I have worked with folks wanting to look better, feel better, and have more energy. I have also chipped away in my own training to become a mediocre athlete after starting off as a very poor one. I want to keep growing as a coach, and I want to keep working with people who are curious and willing to push outside their comfort zone to reach their goals.
Reach out at todd@southloopsc.com
Certifications
Certified CrossFit Trainer (CrossFit Level 3)
CrossFit Specialty: Competitor, Gymnastics, Kettlebell, Movement & Mobility, Running, Powerlifting
DNS "A" Course (Dynamic Neuromuscular Stabilization)
DNS Certified Exercise Traininer (Dynamic Neuromuscular Stabilization Exercise Level 3)
FMS Level 2 (Functional Movement Systems)
GRIP 1 & 2 (Global Rehabilitation and Injury Prevention)
GRIP Performance 1
OPEX CCP Level 2 (Formerly OPT)
Poliquin BioSignature Level 2
POSE Running Coach
PRI (Postural Restoration Institute): Myokinematic Restoration
Precision Nutrition Level 1
SFMA Level 2 (Selective Functional Movement Assessment)
USA Weightlifting Level 2