Fill out the form below and we will follow up with our current pricing for our onboarding packages, our group class memberships, and our one-on-one training options.
We understand that the process of getting started with a fitness program like ours can be a bit confusing. We also understand that it can be intimidating to step into a new facility.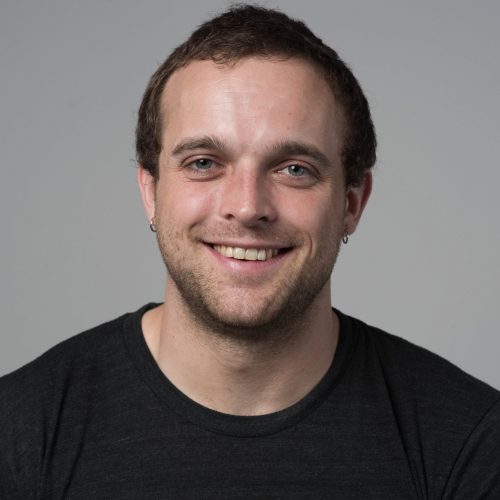 Todd Nief, Founder – South Loop Strength & Conditioning
We know that the process of joining a new gym can be confusing and – quite frankly – intimidating.
Even people with decades of experience feel a bit uncomfortable stepping into a new facility.
"Everyone here seems awfully fit. Is it ok to put my stuff here? I hope I'm not standing in someone's way…"
We like to meet one-on-one with everyone when they're checking out SLSC. This initial meeting allows us to get to know you and what you're looking for – and gives us the opportunity to prioritize your comfort and your safety while getting started.
For people who are new to CrossFit or Olympic weightlifting, we have a one-on-one onboarding program that we call Elements where we teach the fundamentals of the movements that we use in our group classes.
We have a four session version and a six session version of this onboarding program.
For people who are experienced athletes, we offer a trial week so you can see if our facility is a good fit for you.
For people who are interested in our personalized services, we also start with an initial consultation before moving into personal training, small group training, or nutrition coaching.
Check out the infographic below for a visualization of the process of getting started at SLSC.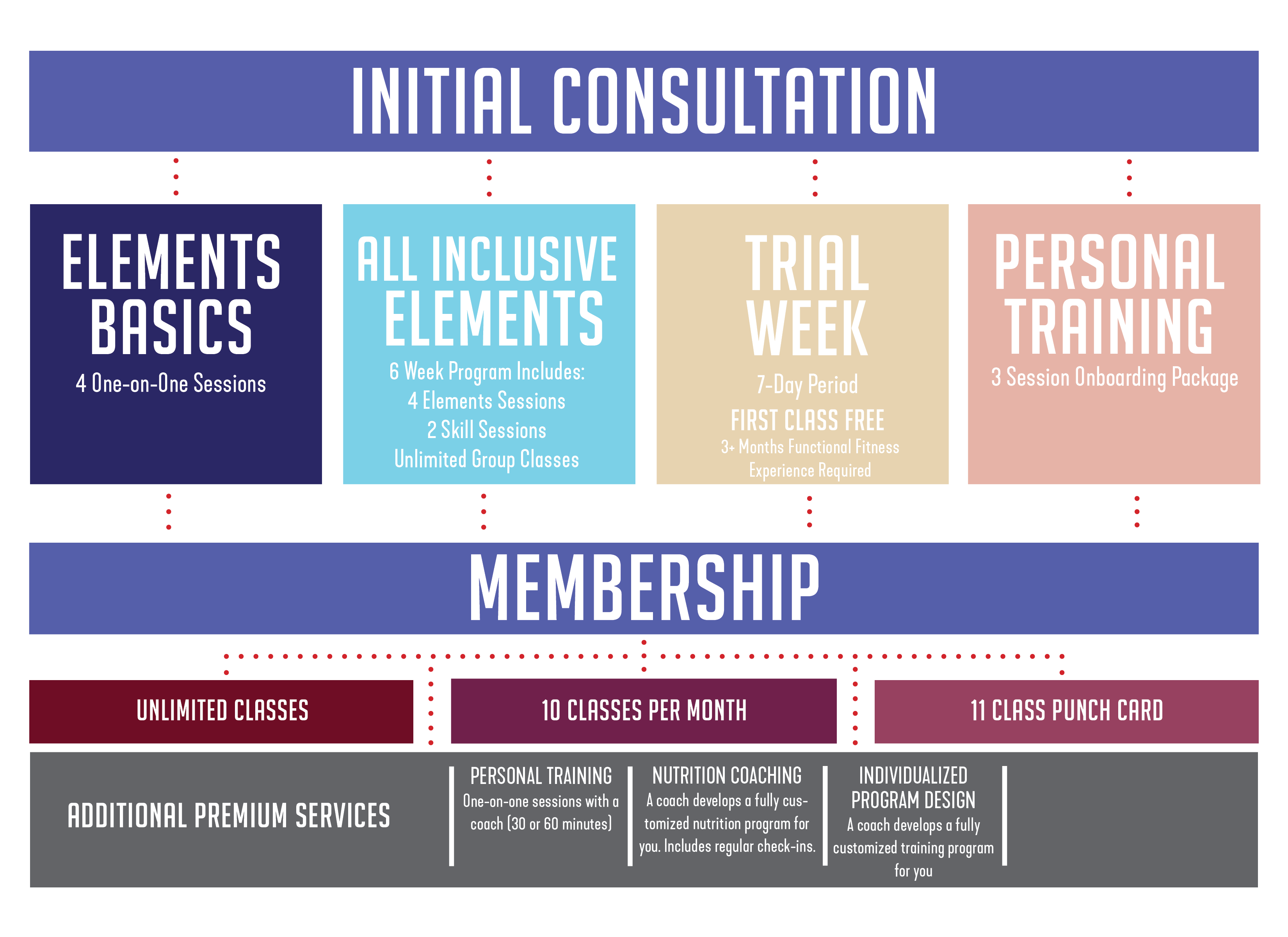 Whether you're new to Chicago or have lived here for years, we're excited to have you check us out and learn more about our community.
 Fill out the form below, and we will send you our updated pricing information.
Are you a visitor from out of town looking to get a workout in?
LEARN MORE ABOUT GETTING STARTED AT SLSC
You ended up on this page because you're at least curious about what's going on at SLSC, right?
Might as well fill out the form below and get our current options for getting started – as well as our packages for ongoing memberships and one-on-one training.