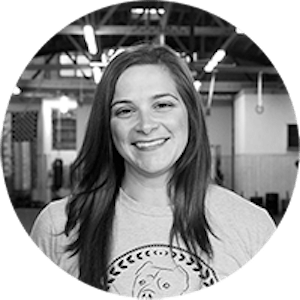 Melissa Donoghue
Lead Coach
After college, I fell off the fitness path and couldn't find any sort of workout to fill the void. A coworker introduced me to CrossFit in May 2012 and I knew immediately it was a perfect fit for me. It is the ultimate mix of self-improvement and competition.
Often times we find real progress, as an athlete and more importantly, a person, outside the comfort zone.
As a coach, I like to focus on encouraging our athletes to challenge themselves to improve every day whether it is increasing weight or focusing on form.
Certifications