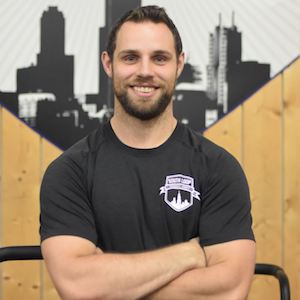 Jon Colborn Lead Coach
Where were you born?
United Kingdom
Where did you grow up?
London
What schools did you attend?
Brunel University (Sport Science)
When did you start CrossFit?
2010
What made you start CrossFit?
I saw footage of the 2009 CrossFit games and it looked fun!
When did you come to SLSC?
2015
What do you enjoy about SLSC?
How it's grown since it opened.
What do you enjoy about coaching?
Getting to help people improve their lives.
What would you say to someone who is considering trying out SLSC but is unsure?
Just get into the gym and let us take care of the rest for you.
Certifications
CrossFit Level 2
CrossFit Specialty: Gymnastics, Competitor
REPs Level 3 Personal Trainer (Register of Exercise Professionals)
Attitude Nation Level 1
Social Media
Instagram: @legion.sc