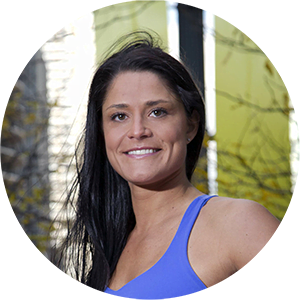 Emily Greenaway
Lead Coach
Emily has been helping people reach their health and wellness goals for the past 5 years throughout Chicago. She has experience in personal training as well as group fitness. She specializes in high intensity interval training, strength & conditioning, and TRX.
Emily found her passion for fitness after being trapped in the corporate world for over 6 years. Emily's success comes from her ability to get results with clients at all ages and fitness levels. Her lifetime goal is to encourage and motivate as many people as possible to reach their fitness goals!
Seeing individuals complete something they never thought was possible is what drives her! Emily's instructional style is a direct reflection of her character – tough but fair, with an honest approach and genuine likability. While training with Emily, don't hesitate to ask for modifications, they will still challenge you.
She will learn your abilities and push you past your limits!
Certifications
NASM Certified Personal Trainer
CrossFit Level 1