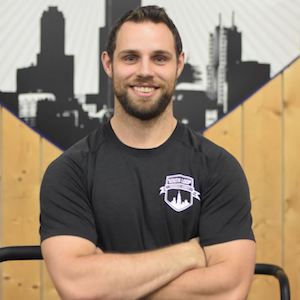 Jon Colborn Lead Coach
Growing up I was constantly involved with playing various sports, focusing on rugby in high school and university. While studying Sports Science at college I became involved in strength and conditioning coaching for the rugby team and realized it was something I wanted to do as a career. Upon graduating I started personal training and gravitated towards CrossFit in 2010.
Since then I have coached at a variety of CrossFit gyms and built a competitive training blog for people looking to compete in the sport of CrossFit. I love the results people achieve, regardless of their level of performance, and it motivates me to help people make a difference in their health and fitness.
Certifications
*BSc Sport Science
*REPs Level 3 Personal Trainer
*CrossFit Level 2
*CrossFit : Competitors Course
*Attitude Nation Level 1
*Juggernaut Unstoppable Seminar
*CrossFit Invictus Training Camp